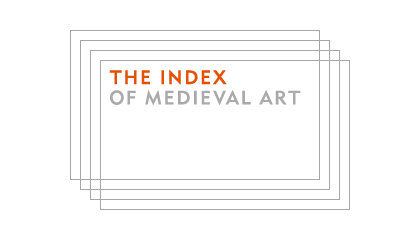 Welcome to the Index of Medieval Art
Welcome to the Index of Medieval Art online database. Our online holdings complement and partly overlap with the print Index at Princeton University, which is currently being integrated into the database. The collections include images and descriptive data related to the iconography of works of art produced between late Antiquity and the sixteenth century. Although the Index of Medieval Art was formerly known as the Index of Christian Art, it now includes secular subjects as well as a growing number of subjects from medieval Jewish and Islamic culture. Full access to this database is available to users by subscription and to those on the Princeton campus; for further information about this, go to subscriber information.
Featured Works of Art
Quick Start Instructions
You can search the Index in multiple ways, beginning at this landing page.
Browse will take you to a list of search categories, such as Subject, Location, and Medium, many of which lead to authority records with linked works of art. Here you can also access the Subject Classification Network, a hierarchical tool for browsing subjects by category.
The Search dropdown will allow you to search for a record by System Number or perform a regular or advanced search. You can initiate a keyword search by adding a term in the Quick Search line at the upper right of the screen.
Help dropdown offers instructions and tips for searching and browsing.
If you need guidance with a search, please contact us by using the research inquiries form. We welcome your comments and suggestions on our feedback form.